The Ordnance Survey is the national mapping agency of Great Britain. Government, business and individuals rely on the Ordnance Survey to provide accurate and up-to-date geographic data. Founded in 1791 Ordnance Survey remains a part of the UK Government, but is also now a dynamic, self-financing £120-million-a-year civilian organisation.
Case Study Logo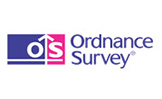 What Was Needed
Ordnance Survey is at the forefront of the digital economy, producing digital mapping products and paper maps for business, leisure, administrative and educational use. Two projects to refresh the Corporate Website and the MapShop included the objective to achieve unified enterprise search. In line with UK Government policy Ordnance Survey wanted to explore the option of an Open Source enterprise search solution.
Sirius Recommends
Our engagement with Ordnance Survey was to provide strategic consultancy. We held a workshop with Ordnance Survey and our implementation partner Flax to fully explore the Open Source options available, understand relevant use cases, examine related case studies, and make specific and detailed recommendations.