Project Logo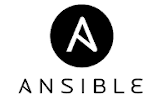 About:
Ansible is a radically simple IT automation platform that makes your applications and systems easier to deploy. Avoid writing scripts or custom code to deploy and update your applications — automate in a language that approaches plain English, using SSH, with no agents to install on remote systems.
Sirius Offers:
Ansible is a core Sirius Technology, and we have been working with it for approaching a decade.
We offer the following Ansible Services:
Next steps...
We would love to hear about how you are using Ansible, or are thinking about using Ansible, and we are sure you would find value in an expert, free and no-obligation discussion of your Ansible needs. Simply have us reach out to you or call us now on 0333 344 5054.