Case Study Logo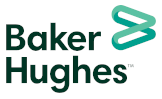 The Client
Baker Hughes is the world's leading energy technology company. For more than a century, their inventions have revolutionized energy, harnessing the power of engineering, data, and science to redefine what's possible.
With 67,000 employees, Baker Hughes operates in 120+ countries worldwide.
MAPS Technology is an advanced technology subsidiary in the Oilfield Equipment division. They deliver the benefits of the MAPS stress measurement technology to owner/operators of capital plant and OEMs
What Was Needed
Baker Hughes MAPS Technology required an entirely non-proprietary infrastructure supporting their highly skilled engineering and developer staff. And infrastructure compatible with industry standards, but with a development environment supporting their cutting edge engineering and technical work.
Management wanted to accommodate the technical teams needs, while also achieving a low-maintenance, license-fee free, supported environment.
Sirius Recommends
A combination of our strategic consultancy, deployment and integration expertise, support and managed service, combined with enterprise-class Open Source technologies:
Chosen Operating System Debian Linux delivered by KVM virtualisation
Identity Management provided by OpenLDAP in Master/Slave configuration
Network services delivered through Bind DNS and DHCP, Squid
Windows Desktop fileserver compatibility provided by Samba, printing through CUPS, authenticated by OpenLDAP backend
Secure Email server using a stack of Open Source components, Mailman, instant messaging via Jabber
Secure access through OpenVPN and SSH servers
Back and snapshots through rsync
Documentation and tacit knowledge through MediaWiki
Databases through MySQL
Developer environment including Bugzilla, SVN, & websvn
Many other Open Source components
This is an entire infrastructure for an enterprise delivered entirely through Open Source components!
The Outcome
Baker Hughes MAPS Technology is now into their 10th Year running on an entirely Open Source Infrastructure and Development Environment.
Licence fees for this infrastructure have been consistently zero for the whole decade.
Maintenance and Support have been minimal, and delivered by Sirius at low-cost and with minimal fuss.
To find out more simply have us reach out to you or call us on 0333 344 5054, or keep browsing...