Case Study Logo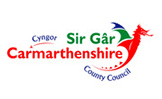 The Client
Carmarthenshire County Council is one of the largest and most diverse employers in South West Wales, employing over 9000 employees who provide services across a rural county to a population of 170,000.
What Was Needed
The Council's ICT Development Centre provided POP3 e-mail to 15 secondary schools and 125 primary schools, some 40,000 potential end-users.
Staff were under pressure to deploy a centralised, bi-lingual e-mail solution to simplify the provision and management of pupil's mailbox accounts.
Sirius Recommends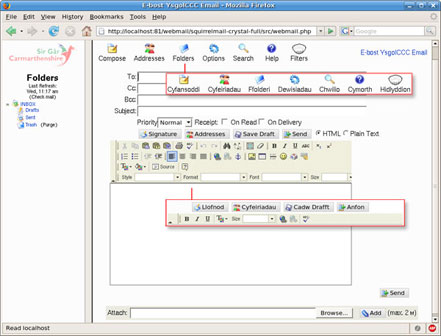 With the decision made to migrate accounts from POP3 to IMAP, Sirius deployed a new e-mail solution that authenticates against OpenLDAP.
End-users now have access to three different versions of the webmail client depending upon pre-defined profiles stored in OpenLDAP.
For example, primary school children send and receive e-mail through a simplified user interface (UI), whilst secondary school pupils can use more advanced features.
All users have access to the webmail client in both English and Welsh.
The administration of accounts was simplified through the use of the GOsa management console which included additional functionality to control the sending and receipt of e-mail from unauthorised recipients and importing existing data.
The Outcome
Bi-lingual webmail access where accessibility is controlled by a user's profile in OpenLDAP
Customised, feature-rich UI based on proven Open Source technologies
Simplified account provision and management using the GOsa administration tool
Massively scalable hosting platform based on Debian GNU/Linux
Zero licensing fees
Read Press Commentary on our Project from Computer Weekly.