Project Logo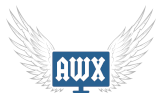 About:
AWX is an open source web application that provides a user interface, REST API, and task engine for Ansible. It's the open source version of the Ansible Tower. The AWX allows you to manage Ansible playbooks, inventories, and schedule jobs to run using the web interface.
Sirius Offers:
AWX is a core SiriUS Technology, and we have been working with it since it's version 1.0 release in 2017.
We offer the following AWX Services:
Next steps...
We would love to hear about how you are using AWX, or are thinking about using AWX, and we are sure you would find value in an expert, free and no-obligation discussion of your AWX needs. Simply have us reach out to you or call us now on (509) 254-5005.