Project Logo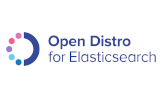 About:
Elasticsearch is a search engine based on the Lucene library. It provides a distributed, multitenant-capable full-text search engine with an HTTP web interface and schema-free JSON documents. Elasticsearch is developed in Java.
Sirius Offers:
Elasticsearch is a core SiriUS Technology, and we have been working with it for a decade.
We offer the following Elasticsearch Services:
Next steps...
Learn how SiriUS helped
We would love to hear about how you are using Elasticsearch, or are thinking about using Elasticsearch, and we are sure you would find value in an expert, free and no-obligation discussion of your Elasticsearch needs. Simply have us reach out to you or call us now on (509) 254-5005.