Project Logo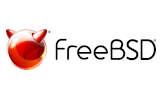 About:
FreeBSD is an operating system used to power modern servers, desktops, and embedded platforms.
A large community has continually developed it for more than thirty years.
Its advanced networking, security, and storage features have made FreeBSD the platform of choice for many of the busiest web sites and most pervasive embedded networking and storage devices.
Sirius Offers:
FreeBSD is a core SiriUS Technology, and we have been working with it since our founding in 1998.
We offer the following FreeBSD Services:
Next steps...
We would love to hear about how you are using FreeBSD, or are thinking about using FreeBSD, and we are sure you would find value in an expert, free and no-obligation discussion of your FreeBSD needs. Simply have us reach out to you or call us now on (509) 254-5005.