Project Logo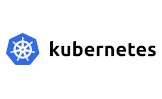 About:
Kubernetes (K8s) is an open-source system for automating deployment, scaling, and management of containerised applications.
It groups containers that make up an application into logical units for easy management and discovery. Kubernetes builds upon 15 years of experience of running production workloads at Google, combined with best-of-breed ideas and practices from the community.
Sirius Offers:
Kubernetes is a core SiriUS Technology, and we have been working with it for over a decade.
We offer the following Kubernetes Services:
Next steps...
We would love to hear about how you are using Kubernetes, or are thinking about using Kubernetes, and we are sure you would find value in an expert, free and no-obligation discussion of your Kubernetes needs. Simply have us reach out to you or call us now on (509) 254-5005.