The Yorkshire & Humber Grid for Learning (YHGfL) is a regional centre for excellence and innovation in eLearning. YHGfL is funded by a consortium of 11 local authorities in the region representing 221 secondary schools, 43 special schools, 44 nurseries and 1,380 primary schools and their partners in learning.
Case Study Logo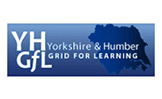 What Was Needed
YHGfL identified Sirius Corporation as the leading services provider for Open Source systems in the UK and asked us to develop the vision and implementation strategy for internet-based services to all the schools in the region including e-mail (with anti-spam and anti-virus scanning), webmail, web connectivity with web proxying for enhanced performance, web content filtering and monitoring (adapted to the individual requirements of each LA and school), directory services (providing user management and single sign on access to all educational services).
Sirius Recommends
Sirius initially designed and built e-mail, webmail and directory services systems for YHGfL in 2004. Following the success of this first project, we were contracted to deploy a centralised, high performance web content filtering, monitoring and auditing system to the detailed requirements of five LAs in the region.
The new solution is based on a multi-tiered architecture, incorporating state-of-the-art load balancing mechanisms to handle extremely high volumes of web traffic. It was deployed in the shape of a high performance server farm located in Wakefield Town Hall removing the potential support overhead of numerous, local servers based in the schools. Centralising services is also significantly more energy efficient.
In addition to website blacklists and whitelists that can be controlled at the global, LA and school levels, the system uses complex, phrase-based checking techniques to provide even more rigorous filtering than traditional URL blocking. All web access, including attempts to access unauthorized sites, is logged to a central database allowing detailed reporting by school and LA. The solution meets and exceeds Becta guidelines for web content filtering.
To facilitate the smooth transition to the new systems, Sirius was asked to deploy the infrastructure between July and October 2006. To meet this tight deadline, we employed a flexible, light-touch programme management methodology involving:
highly collaborative working with the client
very detailed specification of project requirements
regular communication with all project stakeholders
iterative development with high frequency feedback and testing
very active multiple task list and issue list management
deployment of a very highly skilled project team with deep knowledge of all the relevant technologies and many years experience in programme management, change management, requirements analysis, IT architecture design and systems deployment
The project was completed on time and to budget, meeting and exceeding the original specification. Schools have expressed a high level of satisfaction with the new service to YHGfL.
The Outcome
Zero software license fees
Centralised account authentication using OpenLDAP
Massively scalable infrastructure capable of managing 100,000s of concurrent accounts
With access to the source code, YHGfL have full control of the managed service they provide to LAs
Deployed on inexpensive AMD 64-bit hardware