Case Study Logo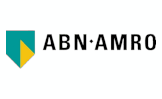 The Client
ABN AMRO is a Dutch bank with headquarters in Amsterdam. It is the third-largest bank in the Netherlands and serves clients in the retail, private banking and corporate banking sectors. With a primary focus on Northwest Europe, ABN AMRO's history goes back more than three centuries
What Was Needed
ABN AMRO use the Open Source OpenLDAP Directory Server as part of their enterprise Identity Management providing authentication and authorization to applications and tools in their application development domain. Access management for these tools are delegated to our dedicated directory server using OpenLDAP. There is a dedicated DevOps team to deliver and support this service but sometimes they require expert knowledge on the OpenLDAP component.
Already experienced in DevOps and Identity Management, the ABN AMRO team needed deep expertise to help with setup and configuration of the service, and ongoing support to keep the system running in top shape.
Sirius Recommends
OpenLDAP running on Linux.
Strategic Consultancy and Deployment help.
Ongoing Support.
The Outcome
Sirius engineers worked with the ABN AMRO team to successfully complete the installation and setup project, completing within schedule and budget.
The Sirius Support team now provide expert-level 3rd line support for the OpenLDAP Directory direct to the DevOps team.