Case Study Logo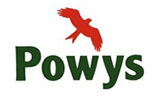 The Client
Powys County Council is a Welsh Unitary Authority with 73 elected Councillors. As a Unitary Authority the Council is responsible for all local government services in the county, including education, social care services, roads and bridges, leisure services, tourism and planning. The Council employs around 8,000 staff working in many locations across the county and has a huge impact on the local economy, both by being its largest employer and by spending more than half of its £300 million turnover within the county's boundaries.
Ysgol Maesydderwen is a small and inclusive school where pupils of all abilities are encouraged to succeed in a caring, orderly and supportive environment. An education at Ysgol Maesydderwen not only aims to ensure academic success, but also encourages pupils to participate in a range of extra curricular activities. The school also has a strong tradition of charity work and voluntary work within the local community.
What Was Needed
Powys County Council, as part of its School Modernisation Programme, one of the main strands of the council's Change Plan, has been investing in Schools. £37m, including £17m contributed by the Welsh Government, has now been invested in and around the town of Ystradgynlais. The money has been spent on four new primary schools as well as a new block at the town's high school, Ysgol Maesydderwen, and is the largest single investment in education and leisure by the Council.
To go with the new building and facilities at Maesydderwen School, Powys were looking for an innovative ICT solution. That's when they approached us.
Sirius Recommends
Our first engagement with Powys County Council was to provide strategic consultancy. We spent a week onsite at Maesydderwen School with teachers, pupils, ICT staff, and the Head and Deputy Head. Our task was to fully understand the School's ICT needs and to develop a vison for an all aspects of an innovative ICT solution, Hardware, Software, connectivity and pedagogical aspects. Our proposed solution to the School and the Council was a mixed infrastructure drawing from the best elements of Open Source and proprietary software and hardware.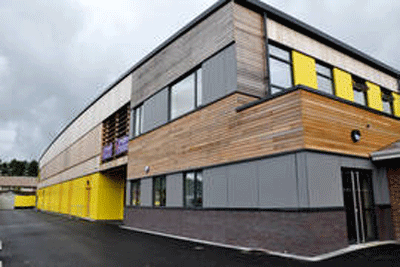 Powys and Maesydderwen responded to the vision enthusiastically and commissioned us to make it real. Our next engagement with the Council and School was to provide deployment and system integration services.
Our solution was a mix of Proprietary and Open Source software, on a mix of hardware platforms and form-factors.
Hardware first:
A complete server room infrastructure.
Several hundred desktop machines.
A suite of 100 iPads.
A Mac Mini Sever.
MacOSX Desktops.
5 Android Tablets.
40 Staff Laptops.
Smartboards in Classrooms.
Proprietary software included Capita Sims, Active Directory for Windows Desktops, Windows 7 on the desktop PCs and MacOSX on the iPads.
And now for the fun part - we deployed a full range of Open Source software on the server farm for infrastructure and educational applications. The Open Source in use at the school includes:
Debian GNU/Linux as the base operating system for all servers.
We made extensive use of virtualisation using KVM with libvirt.
rsync and the rsnapshot tool for backups.
iSCSI used for windows backups.
Shibboleth was deployed to enable Single Sign On.
Moodle provides the School's Virtual Learning Environment.
RT is used as the School's helpdesk software.
Zabbix installed and configured for monitoring.
We used Samba for file & print servers.
LVM for managing disk drives and mass-storage devices.
FusionInventory for automated asset discovery.
GLPI for asset tracking.
The Outcome
Maesydderwen School has an entirely new, high-performance infrastructure.
You can read the press release, and commentary by Computer World. Read about the visit from the Welsh Government's Minister for Education.
The Deputy Head of the school, Richard Lashley, said:
The Sirius team were quick to identify our priorities by immersing themselves into school life and listening to learners, staff and governors". He went on to say "any glitches encountered were dealt with professionally to enable the school to have a state of the art system that we continue to refine for the improvement of teaching and learning and we are extremely excited about the future possibilities.
Nick Talbot, Strategic IT advisor to the Schools Service at Powys County Council said:
We approached Sirius for an innovative solution to our school ICT requirements for the major redevelopment of Ysgol Maesydderwen. We were delighted with Sirius' proposed solution drawing from the best elements of Open Source and proprietary software. We commissioned them to make this vision real, which they did against challenging deadlines and this work has significantly increased the school's ICT confidence and capabilities.