Case Study Logo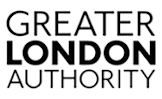 The Client
The Greater London Authority (GLA) 🔗, known colloquially as City Hall, is the devolved regional governance body of London, with jurisdiction over both the City of London and the ceremonial county of Greater London.
It consists of two political branches: the executive Mayoralty (currently led by Sadiq Khan) and the 25-member London Assembly, which serves as a means of checks and balances on the former. The authority was established in 2000, following a local referendum, and derives most of its powers from the Greater London Authority Act 1999 and the Greater London Authority Act 2007.
It is a strategic regional authority, with powers over transport, policing, economic development, and fire and emergency planning. Three functional bodies—Transport for London, the Mayor's Office for Policing and Crime, and the London Fire Commissioner—are responsible for delivery of services in these areas. The planning policies of the Mayor of London are detailed in a statutory London Plan that is regularly updated and published.
The Greater London Authority is mostly funded by direct government grant and it is also a precepting authority, with some money collected with local Council Tax. The GLA is unique in the British devolved and local government system, in terms of structure (it uses a presidential system-esque model), elections and selection of powers. The authority was established to replace a range of joint boards and quangos and provided an elected upper tier of local government in London for the first time since the abolition of the Greater London Council in 1986.
What Was Needed
Sirius was approached by the GLA approaching a decade ago, initially for consultancy around the Open Source database PostgreSQL and PostGIS Geospatial extension. Since then the Open Source work has extended to cover:
24/7/365 Support of london.gov.uk 🔗, the Digital Property for all things London
Development, implementation and support of multiple microsites, both as separate domains and as sub-domains of the london.gov.uk digital estate
Development of 'Infrastructure-as-Code' solutions for new component microsites
Development and integration of multiple critical service projects into GLA's online Digital estate:

Mayor's Question Time
Talk London
Accessible Housing register
Cleaner Vehicle Checker
Rogue Landlord and Agent Checker
Routinely participating in discovery, user-research and sprint planning workshops & retrospectives, Sirius is a completely trusted GLA partner and works seamlessly with non-digital product owners across the entire organisation.
Sirius Recommends
A combination of our strategic consultancy, deployment and integration expertise, support and managed service, combined with enterprise-class Open Source technologies:
Content Management and Digital Estate delivered by Drupal 8
Databases through PostgreSQL and MariaDB
Geospatial Services implemented using PostGIS
Apache Webserver and Tomcat on Linux
Solr for Enterprise Search
Monitoring and Telemetry by Icinga
Many other Open Source components
Case Study Image 1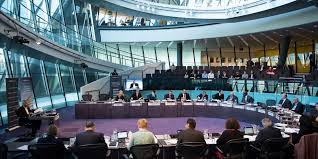 The Outcome
Sirius is a trusted Digital Partner to GLA, and has continued to be for almost a decade!
All properties delivered to Mayoral priorities, tight deadlines and within budget.
All work met responsive multi-device delivery objectives. All properties successfully underwent full WCAG2.1AA compliance audits and expert reviews to be compliant with the 2.1 standard.
Judge for yourself the effectiveness and functionality of these key GLA Digital Projects:
Case Study Image 2